How to clean and disinfect your home for coronavirus?
Official information from CDC
Viruses has been known to humanity for a very long time. Many people ask how to clean and disinfect to protect my home and myself against COVID-19 and coronavirus that triggers this decease – SARS-CoV-2?
First of all, please check a very useful website of The Centers for Disease Control and Prevention. It has official guidelines on what can be done to increase protection of yourself and your family.
Cleaning process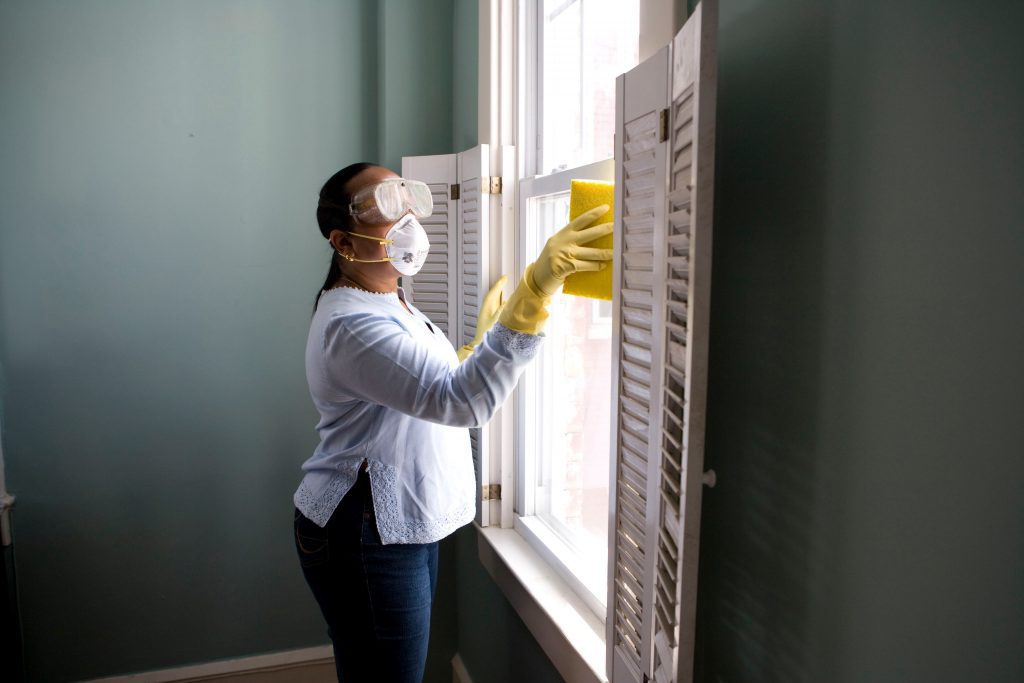 Let's start from the beginning. You would need to wear disposable protective gloves. It could be thrown away once you finish cleaning. Gloves will not only protect against coronavirus but also will help to protect you against any harm that bleach solutions can do to your skin. Think of using popular home disinfectants for any high-touch surface at your house. High-touch surfaces are doorknobs, light switches, kitchen countertops, fridge, dining table, phones, desks, computers and other electronic devices.
If you decide to use a diluted bleach solution to clean your home for coronavirus, please read label carefully. Though widely available, bleach can cause harm when used inappropriately especially in a household with kids and pets. Also never mix bleach with any other household cleaning solutions and dilute it with water only. If surface is dirty, it needs to be cleaned before it can be disinfected. Also don't forget about floors – they also needs to be cleaned first and then wiped with disinfecting solution. Soap and water are also great for surface cleaning.
What about leather surfaces? You may use rubbing alcohol to clean them or Clorox wipes.  Those do not contain any bleach and can be used safely to clean phones, leather and other surfaces.
Maintaining results
Please keep in mind that this routine needs to be done quite often if you want to completely protect yourself and your home for the coronavirus. You would need to wipe and disinfect all surfaces that has been touched before you washed your hands.
Professional help
You may think about seeking a professional cleaning service help. For example, they will make sure that all surfaces are wiped with professional hospital-grade disinfectant. Cleaners usually don't clean more than 1 place in a day and disinfect all their belongings after each client.
Just give us a call if you'd like us to help!