House Cleaning Service Glendale
Choosing a home cleaning service in Glendale is a smart decision. When life becomes busy, you will often find that your regular house cleaning routine is thrown into chaos. There is no need to be overcome by this burdensome task. By calling Rocket Maids LA, you can begin to create order within your home. We offer a range of house cleaning services that are suited to any situation. Let us help you to get back on top of things within your home.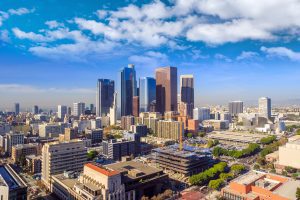 Rocket Maids are Your Premier House Cleaning Service
At Rocket Maids LA, we believe that there is nothing more important than trustworthy, reliable service. Professional cleaners focus on working toward complete customer satisfaction. We are not happy with the work we do until you are. Rocket Maids LA understands the needs of Glendale, CA, residents, and offer both once-off as well as regular maid cleaning services.  This is likely to give you the flexibility and versatility that you require to maintain cleanliness.
Cleaning Services to Suit Any Style of Home
Whether you live in a large home or a smaller apartment, Rocket Maids LA can work with your goals in mind. We deliver the most thorough house cleaning service. Professional cleaners offer more routine cleaning aspects such as vacuuming, mopping, window, and baseboard cleaning, kitchen and bathroom services. We can also provide a comprehensive strategy that includes deep cleaning options. We do appliances and oven cleaning, deep wall cleaning, laundry, and even patio or balcony cleaning.
Call Us to Get Started with Home Cleaning Services in Glendale, CA
Free up your time for more important things by letting Rocket Maids LA take care of your cleaning requirements. We service customers throughout Glendale, California, as well as the Orange County, Los Angeles , and Santa Monica areas. Our mission is to provide a comfortable clean home to our clients, so give us a call at (818) 218-1698 to refresh and reinvigorate your home.