Our prices are flat, no surprise charges.
Please select exact size of your place. If you
need part of the place cleaned, please choose
hourly option.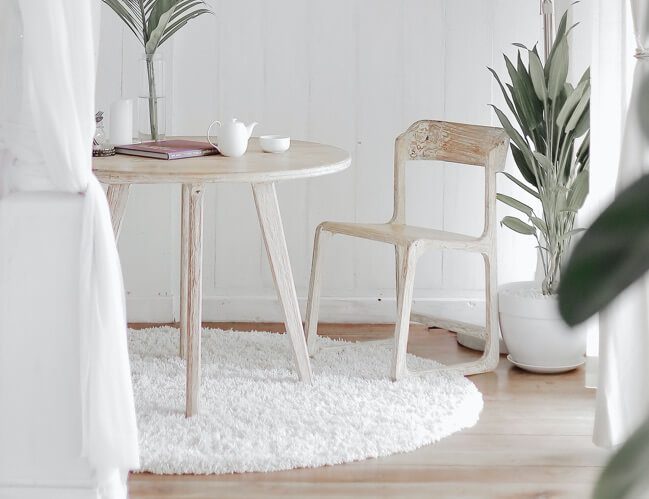 Below you will find rates for general cleaning. This are perfect if you keep your place in a good shape, use professional cleaning services or for Airbnb properties.
Deep Cleaning
$59, gives you extra 2 man hours
Move In/Move Out
Please check 'Book Now' for pricing
Organizing
$50 per hour, per person
Wash and Dry Laundry
$15 per load
Washing Dishes
$20 for sink of dishes
Balcony Cleaning
$29 per balcony
Patio Cleaning
$59 per patio
Interior Window Cleaning
$5 per window
Window + Blinds Combo
$15 per set of window + blind
Glass Patio/Balcony Door
$15
Extras
We have extras to combine with general cleaning. These are great for move in-move out option, if you need to customize your cleaning or add hours for a deep cleaning.
Please also note that inside appliances cleaning is not included in general cleaning but included in move in/move out package.
If you need a custom cleaning service, we recommend to go with hourly rate. We charge $40 per hour for one person and require 3 hours minimum. 2 person crew is $80 per hour and 2 hours minimum.
For the same day cleaning service, please call us at 818-208-1698 to check availability.
HOURLY PRICES :
(can't be used for move in/move out)
1 person – $40 per hour (3 hour minimum)
2 people – $80 per hour (2 hour minimum)
Extras prices:
Inside oven – $29
 Inside fridge – $29
Patio – $59 per patio
Balcony – $29 per balcony
Move-in/Move out package includes: inside cabinets and appliances, windows from inside, door tracks, baseboards. This package must be combined with general cleaning:
$99 (for homes up to 1,600 sq ft); $149 (for homes up to 2,500 sq ft); $199 (for homes from 2,500 sq ft and up to 4,000 sq ft). Please call for the estimate if your house is bigger than 4,000 sq ft.
Windows cleaning (inside only) – $5 per window
Laundry (if you have washer/dryer in the house) – $15 per load
Deep Cleaning of Walls – $59
Windows + Blinds cleaning – $15 per window
Same Day Service – $29 please call 818-208-1698 for availability
Organizing:
We offer organizing services for $50 per hour per person. Please use online chat (bottom right corner) or call us 818-208-1698 if you're unsure how many hours would be needed.