Find what suits your needs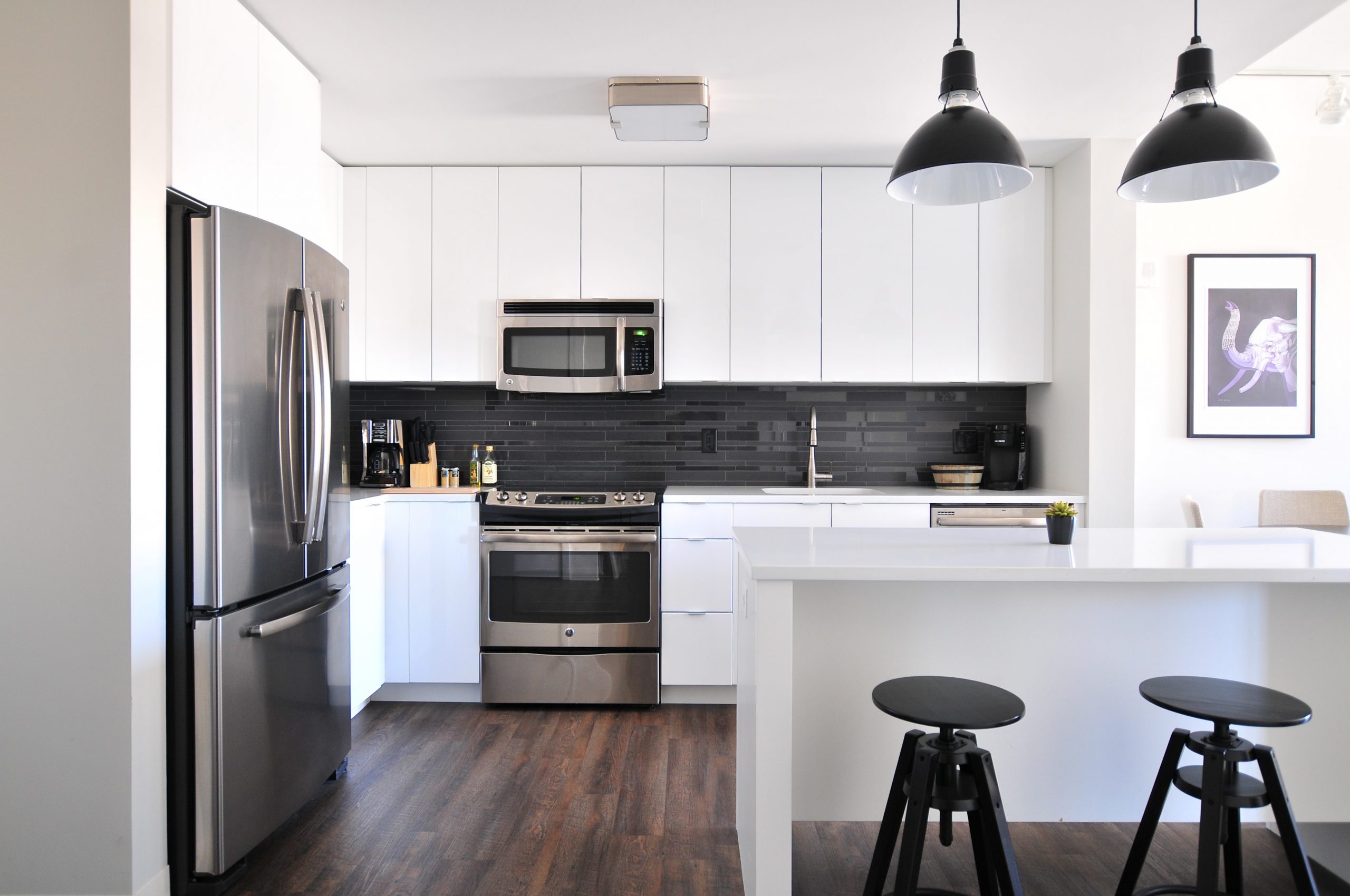 Save some time for yourself
This cleaning option is best for homes in good shape and you want a domestic worker to clean it professionally. 
You're in control of the cleaning, you can ask your professional cleaner for the following: clean all surfaces, bathroom, kitchen, vacuum and mop floors. Please note that cleaning inside appliances will be an extra charge since it takes more time to clean.
If you decide to book a recurring service, we will always refer the same person so you can rest assured that the cleaner knows your place well and will take good care of it.
Extra care for your place
If you just had a party or would like to clean every corner of your apartment or house, this option would be great for you. Deep cleaning add-on gives you 2 extra labour hours and your cleaner can focus on details that need extra attention.
Your choice! Just tell us what's your priority and what needs to be done and your professional cleaner will handle it. Your kitchen cabinet doors haven't been cleaned in a while or you'd prefer to focus on your bathtub? Just add this to the notes in the booking and you're good to go.
Not everything can be cleaned
This option works best if your house or apartment hasn't been cleaned professionally in a while or you're a very detailed person and would like an extra sparkle for your place
Specifically for empty spaces
This service is designed to focus on every item in an empty apartment or house. Cleaner will focus on detailed cleaning in the bathroom and kitchen, inside cabinets and closets, inside appliances, windows and thorough cleaning of the floors.
Moving is a stressful process and we will be happy to help you and check one item off your list. 
Please make sure that your place is empty so that the cleaning will be fast and flawless! Cleaners will also need hot water and electricity for an efficient cleaning process.
If you need a custom cleaning service
Let's say you only need a part of your house to be cleaned so a flat rate option won't work for you. In this case, our hourly cleaning service will be the best option for your needs.
Post Construction cleaning
This service is also great if you recently just renovated your place, all debris have been hauled and a rough first cleaning was done. Now you're looking for a detailed cleaning that will remove all the dust that accumulates literally everywhere. Professional cleaners will go through every inch of your home to make the place spotless.
If your roommate is moving out and you want your apartment to be cleaned thoroughly, just let us know how many hours you would need and instruct your cleaner technician what exactly needs to be done.
Cleaning comes along with organizing and re-organizing. It's not only about picking up and putting it back but also making your home visually cleaner than it was before.
If you need help with hanging your clothes or re-organizing your closet, please choose 'organizing' extra when you book your cleaning.
Lots of small items on shelves?
We suggest to go with our hourly service if you're looking to dust shelves filled with your beloved items, so professional cleaners can take great care of them.
"I get my placed cleaned about once a month. My place is spotless every time they come. It's a huge relief to have a service like theirs. I'm moving which means I can no longer use Rocket Maids. I can only hope I find a company with the same quality."
"This is the best cleaning company in the valley! They text, email, and the website is very easy to use. They are on time, polite, thoughtful and incredibly thorough. I have been using rocket maids for over 2 years and I could not be happier!"
"They have the best cleaning professional that I have ever called. On time, do splendid job and are honest. Before the cleaning they called in to confirm the appointment and aferwards, they called to make sure everything went well. On top of this, the scheduling process was great as well. I am definitely going to call them again. I am a very happy costumer!"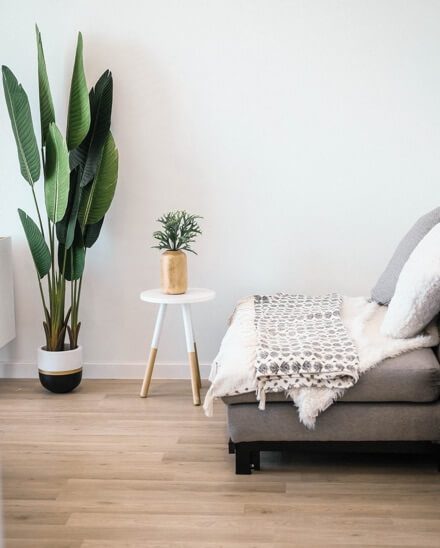 You may certainly ask your domestic cleaner for the following cleaning services:
General cleaning:
All rooms
Vacuuming of all areas
Dusting of shelves
Dusting of furniture
Mopping of all floors
Wiping down of window sills
Trash removal
Dusting and wiping in laundry areas
Bedrooms and Living areas
All beds are made
All furnishings and decorations dusted and wiped
Vacuuming of staircases
Bathroom
Cleaning and wiping down of sinks
Cleaning and sanitation of countertops
Mirrors and fixtures cleaned and wiped down
Toilet, bathtub and shower recess cleaned
Kitchen areas
Clean outside of large appliances such as fridges and dishwashers
Cleaning of sinks and faucet fixtures
Inside and outside of microwave cleaned
Countertops are cleaned
Cleaning and degreasing of stove top
Move in/Move out:
Includes everything from general cleaning, plus:
inside appliances
inside cabinets (kitchen and bathrooms)
windows and door tracks cleaned
blinds dusted
fans dusted
interior doors cleaned
Before and after party cleaning:
Please choose the size of your home on the online booking form and add 'deep cleaning' extra from the list of icons.
If you need also your patio to be cleaned or have some specific requests, please call us 818-208-1698 for an estimate or just chat with us online (chat located in the bottom right corner).
Organizing:
Organizing services are fully customizable with price $50 per hour per person. Please use online chat (bottom right corner) or call us 818-208-1698 if you're unsure how many hours would be needed.
Cleaning technicians are very professional, they will listen to your needs and will adjust based on your requirements. Just explain them what is your main goal and what picture you have in your head. They will perform miracles!
Additional services for a fee:
Patio – $59
Balcony – $29
Inside fridge – $29
Inside oven – $29
Windows (interior only) – $5 per window
Windows + Blinds Combo – $15 per window + blind
Laundry (if you have washer/dryer in the house) – $15 per load
Same day service – $29 please call 818-208-1698 for availability
Cleaning services that referred professionals can/can't do
Below you will find list of things professional cleaners can clean and what they can't clean. Please give us a call to discuss any specific item that you want to clean and you're not sure if we're providing such services.
Professional Cleaners CAN:
Minor stain on upholstered furniture and rugs. This must be disclosed during booking by the customer so that the cleaner could come prepared with an appropriate product. Such request should be added in the booking notes. This will be considered a deep cleaning or we would need to switch to an hourly rate.

Minor mildew in the shower/bathroom. When tile/grout hasn't been cleaned properly in a couple months, there might accumulate mildew and the client might request grout/tile cleaning. Such a job would be considered as deep cleaning/hourly job and details must be checked/disclosed by the client at the time of booking.

We can do detailed dusting of shelves and/or bookcases if an appropriate cleaning was chosen. Hence, we advise to book deep cleaning or hourly rate so we would have more time to focus on this items.
Professional Cleaners CAN'T:
Thorough professional carpet and upholstery cleaning. Professional cleaners don't carry specialized machines to perform this task and have no experience with it. They also don't do steam cleaning even if customer provides their own machine.

Detailed grout and tile scrubbing. Such a job should be performed with an orbital brush drill attachment and they don't carry those.

Exterior window cleaning. Such work should be preformed by a professional window cleaning company since they carry all necessary instruments and appropriate ladders. Cleaning outside windows with spray and rags may cause minor scratches and extra liability for us.

Animal/pet feces, vomit and crates. Unfortunately, this could be bio-hazard and dangerous for professional cleaners and other clients. Because of this, they don't pick up after animals.

Any kind of bug infestation. This issue should be solved by professional bug extermination company since cleaning is not effective with any kind of bug infestation. Domestic workers can clean a home if it was fogged for termites and client would like clean everything inside. Hourly rate only as this requires wiping down plates, cups, cookware and other items which is very time consuming.

Light fixtures. They can be easily broken and damaged and takes up as lot of time to de-assemble. In short, we would suggest to contact specialized companies.

Our referred professionals can't power wash any items since they don't carry specialized machines.
You may find photos of our work on our Yelp page.
Photo by Naomi Hébert on Unsplash