How to clean your place like a professional  house cleaning company
Do you want to learn how to clean your place like a professional house cleaning company? There are many resources that provide step-by-step instructions and all of them are different. Rocket Maids is a professional house cleaning company so we decided to create our almost complete guide, based on our professional house cleaning company experience in Los Angeles. As a result, your house or apartment will shine if you follow these steps because usually you follow the same routine and therefore don't have the time to try out new techniques. It takes time and a lot of elbow grease to maintain your place clean, nonetheless with a steady and continuous routine this can be achieved quicker and maintained easily, as a result you will have a consistently clean space at the end! Finally, here are some of our guidelines on how to clean like a professional housecleaning company.
Below you will find:
The complete list of things to be done during general cleaning
Our tips and tricks
Cleaning products that can be used during house cleaning
Things that require cleaning from time to time
All rooms.
First of all, work from top to bottom. Don't let the dust just fall down on a surface that was cleaned 5 minutes ago as you would need to clean it again.
Dust and clean air vents, fans, doors, blinds and baseboards every couple of months because they accumulate a lot of dust and are usually forgotten during the cleaning process. Most importantly, if you clean them regularly, no need to do a spring cleaning every 6 months!
Clean your vacuum cleaner every month as it loses suction. Remove and clean all filters, attachments and other removable parts. Discard and replace filters that can't be washed.
Clear the clutter, empty trash bins, organize every surface, also throw out all empty bottles and boxes.
Finally, use a toothbrush for the areas that are difficult to reach. You may use it with your favorite cleaning product that needs some extra elbow grease to work.
Bathroom.
First of all, we have very hard water in Los Angeles and every professional cleaner knows that and because of this we always test and try something new to get that strong build up off your shower door or faucet. We recommend to use CLR, you may purchase it here:
https://www.amazon.com/CLR-Calcium-Remover-Enhanced-Formula/dp/B00009EFEX
This product is very strong so please use gloves and read instruction carefully before using it as this magic remover is not suitable for every surface!
Alternatively, for the shower door glass, we recommend using a very eco-friendly and non-harmful product – very fine sand paper, 5000 grit. This sandpaper is used to polish cars so it won't damage your shower glass or faucet.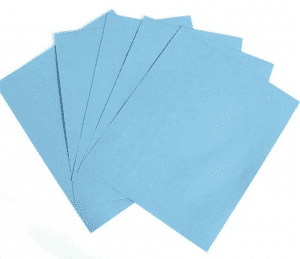 Remember: it's always easier to prevent the build-up rather than to clean it a few months later.
2.       Wash your towels and bathmats as these things are usually overlooked. The towels needs to be changed every 3 days and bathmats needs to be cleaned every week.
3.       Use white sponges literally everywhere in your bathroom. They will help with tough stains in the bathtub, mild water stains and will make your sink and faucet shine like new!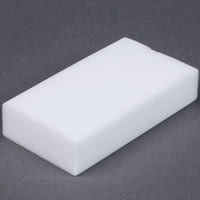 4.       Don't forget about the shower door track because it is often overlooked, they can accumulate mildew that can be easily cleaned with bleach. For tough stains or if you have a mold in your bathroom hire a professional (not a cleaning company) to get rid of it.
5.       If your showerhead is covered with hard water build-up, just unscrew it and put it overnight in a zip-lock bag filled with vinegar. And that's it! No harsh chemical, to scrubbing – you will be able to get a nice, full pressure shower in the morning. Just don't forget to rinse the showerhead properly 😊
6.       If you have hard-water rings in your toilet, your best bet would be Scouring Stick. It will safely remove unwanted yellowish rings and your toilet will sparkle like new!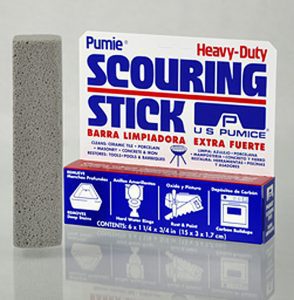 Kitchen.
1.       If you want your stainless sink to be super shiny, just clean it with a non-scratchy sponge and dish soap, wipe it with microfiber towel and apply stainless steel polish.
2.       Ammonia is a good product to clean stove top burners but not everyone can go outside and do it. Here is an alternative: use an oven cleaner (get one without fumes), spray on the stove, let it sit there for an hour and place burners into dishwasher and run a heavy duty cycle. This will remove build up easily!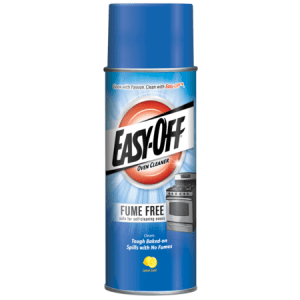 3.       If you have electric stove burners, remove them and clean under them as well. Crumbs and grime can easily accumulate there if you don't clean your stove properly.
4.       Don't forget about the stove exhaust fan. Because it's up high and no one looks at it but if not cleaned properly, it can accumulate a lot of grime and dust. Ew! Just use a regular household de-greaser (Mean Green, for example) regularly and you won't have this problem!
5.       To clean a range properly, remove knobs and clean under them. This area can become very greasy easily and needs to be done on a monthly basis.
Laundry.
1.       Last but not least: clean washing machine with a special cleaning tablet. Just run a washing cycle and these powerful things will do everything while you're enjoying your cup of tea 😊
A cleaning check list from our house cleaning company
Here is our check list for general cleaning. Please feel free to use it during your regular cleaning process and there will be no spots left behind! You may also find the check list here:
https://rocketmaidsla.com/services/
All rooms
Corners (web removal)
Vacuum cleaning
Dust the shelves
Dust the furniture
Mop the floors
Wipe the window sills
Empty the trash bins
Dust and wipe the laundry area
Baseboards
Living room and bedroom
Make the beds
Dust the furniture and other items
Vacuum the stairs
Bathroom
Clean and wipe the sinks
Wash and wipe the countertops
Clean the mirrors and light fixtures
Scrub the shower, tub and toilet
Kitchen
Fridge, oven and dishwasher from the outside
Sink and faucet are cleaned and wiped
Microwave is cleaned inside and outside
Countertops are cleaned
Stove top and stove fan are cleaned and grease-free
Additionally, we decided to make a list of things that you need to clean from time to time:
Hair brushes
Makeup organizers
Cutting boards
Kitchen utensil drawer organizer
Knife blocks
Cookie sheets
Clothes iron
Door and window tracks
Pet bowls
Closets and drawer organizers
Toothbrush holders
Trash cans
Shower curtains (or just replace them!)
Small kitchen appliances (coffee machine, toaster, kettle, etc)
Throw pillows and blankets
Light fixtures
As always, please contact house cleaning company Rocket Maids without a doubt if you need any help with your cleaning process. We would be happy to offer you a general cleaning (one time or recurring), a deep cleaning or move in/move out cleaning. Also we have hourly prices in case of unusual or non-standard scope of work. Just call us! 818-208-1698 or book directly: