Save time with holiday shopping and buy a gift card for home cleaning.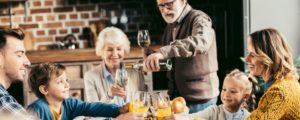 Finally fall is here! Even in Los Angeles nights are getting colder and day shorter. We will soon pack into a warm clothes and will be waiting for our favorite holiday season with a mug of hot chocolate in one hand and Christmas cookie in another. This season brings our favorite warm colors, aromas, tastes and holidays. However, with holidays, we are getting a problem: what would be the best gift? You were thinking about a new headphones for your friend but electronics store is so far from your home! And warm and cozy blanket for your mom? Unfortunately, home goods store is packed during these days and you barely have time for shopping… Well, we can help you here! We are offering an instant online gift card for a home cleaning!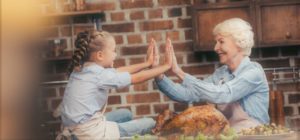 Just choose amount and enter recipient's email address and you're done! It's that easy and fast. Probably, your friend were thinking about deep cleaning of her house for a while and just never had time for that. Moms will always need a helpful hand during holidays and all those family dinners that she is going to host. Your brother, probably, keep forgetting to clean his fridge and oven (it might be covered with a layer of burned cheese from all those pizzas that he had past year). See how this gift card is a universal present for anyone? Will you be able to name someone that doesn't need help with house cleaning? We think it's a tough one 🙂
You may purchase our gift card here. Please visit our Price page to make yourself familiar with the pricing here. If you would like to check the list of services that we offer, please do so here.
If you're still on a fence regarding gift cards as a general idea for a holiday gift, here are some points that will reassure you 🙂
People enjoy receiving gift cards because they can choose their own gift. 93% of consumers in USA has given a gift card at some point in their life. And there is a reason for that. Also, this is an ideal gift for a picky person!
Gift card will not expire, recipient may use it anytime. This is very convenient as user may wait for a year or more and not to loose any money.
You will be able to save on shipping costs and not to worry about getting your present on time during busiest time of the year for a postman. This is also ideal last minute gift for a person that wan't on your list or your other gift option failed.
What if you need a gift for a colleague and you don't know their preferences? House cleaning gift card would be an ideal option for not-so-close person or just as corporate gift in general.
We hope you enjoy your Holidays this year and will keep your sanity during a gift giving season and all those dinners that you host! Rocket Maids is always happy to help you and take a small amount of worries from your shoulders. You may count on us and we will do our best to make your home sparkle!